For most businesses property is a substantial part of their cost base. After staff costs it is often the second biggest expense on the balance sheet.
The most obvious cost is rent, or in the case of owner occupiers any mortgage or interest payments. However there are many other outgoings associated with business premises that could be reduced if managed properly.
"The key is to get good advice before committing to occupy a building," Prendos Senior Building Surveyor Geoff Matthews said.
"This advice should be tailored to the requirements of your business, and take in to account your short – medium term strategy and appetite for risk."
He said cost savings should also be considered in the wider context of the business, after all property is only the second biggest expense. A high-quality working environment can increase staff satisfaction, improving productivity and reducing staff turnover.
In existing premises, the scope of change that can be undertaken without disrupting a business is limited, though it is often more cost effective to upgrade existing accommodation than to incur the expense of relocating.
Ultimately a well managed building can improve efficiency and minimise down time. It also sends a clear message to customers and is a key factor in how a brand is perceived. Therefore getting control of property is just good business.
To maximise efficiency of commercial buildings, Mr Matthews suggests pre-acquisition and preoccupation surveys.
"We can also provide advice on Space Planning, Maintenance Management, Reinstatement Liability and Sustainability anywhere in New Zealand."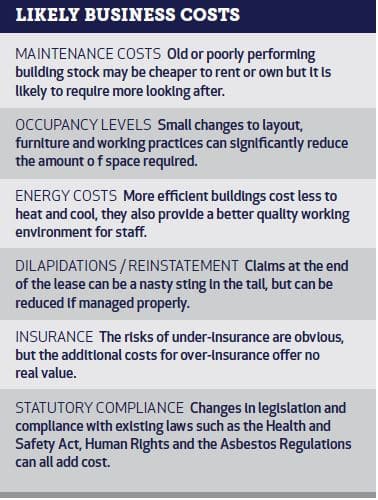 Want to contact a building surveyor?  Please call us on 0800 773 636 or email us at prendos@prendos.co.nz.