In a significant win for a Prendos New Zealand client, the High Court has held a builder liable for a leaky home based only on the producer statements he provided.
The home of Joong and Hye Song Kwak was built by Mario Park who was an unqualified builder and was built with defective waterproof membranes installed to the roofs causing it to leak significantly.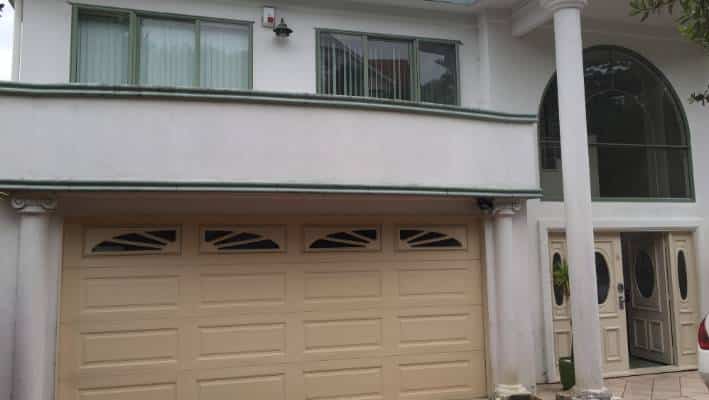 SAM BOYER/FAIRFAX NZ 2016
The High Court has found Mr Park liable for the damage caused to the house, which has been described as "close to requiring a total rebuild" and the judge found failure of waterproofing in the roof, decks, gutter and parapets cause "substantial" damage.
Mr Park has been ordered by the High Court to pay $750,000 to Mr Kwak and has been found liable for the damage. The payment comprises of $737,286.80 plus $17,743.00 in court costs.
The three-storey home was built in Birkenhead, North Shore Auckland in 2000 and on sold a year later due to "difficult financial circumstances". The new owners then on-sold the home to the Kwak's in 2003. Leaking in the home was noticed four to five years later.
Prendos New Zealand, a building and construction consultancy company, advised Mr Kwak he should take the case to High Court after the Weathertight Homes Tribunal declined to rule on the issue as to whether two producer statements issued by Mr Park for the waterproof membranes were in fact 'building work' as defined by the Building Act.
Since the home was built in 2000, all the other building work carried out on the property was outside of the 10 year limitation period required by the Building Act.
Mr Kwak engaged Rainey Law to prosecute the claim by appealing to the High Court.
The case was unusual and Richard Maiden, a Prendos Director said, "This is the first case where a producer statement has been defined as being building work and then as a consequence the only means of finding someone liable."
Mr Park had issued two producer statements a number of years after the work was carried out, in order to obtain a Code Compliance Certificate, stating that the waterproof membranes complied with the building code.
The statements are issued by builders and sub-contractors and effectively state the work they did complies with the building code. Those statements are then relied upon by territorial authorities, or in the High Court case a building certifier, that the work complies with the code.
"In this case Mr Kwak was in a position where he needed sound and considered expert advice, without that advice he would have surely failed in getting justice," Mr Maiden said.
Reference:
BOYER'S; Leaky home, photograph, viewed April 29 2016,
< http://www.stuff.co.nz/business/79417176/unqualified-builder-forced-to-pay-750000-for-leaky-auckland-home-he-built>