Geoff Matthews, Charted Building Surveyor at Prendos, talks to us about some of the most frequently asked questions he receives as a Building Surveyor.
Do I need a Premises Condition Report?The latest version of the Auckland District Law Society lease (ADLS 6th Ed.) includes for a Premises Condition Report as part of the standard terms. This allows a record of condition to be appended to the lease that documents the condition, along with the presence of any alterations and equipment. Generally this is a photographic record supported by text, and can be as simple or as detailed as the parties require. It is not a legal requirement to prepare a Premises Condition Report, however it does provide clarity around the condition of the property at lease commencement. It can therefore be a very valuable document to both parties helping to reduce uncertainty and ambiguity at the end of the lease.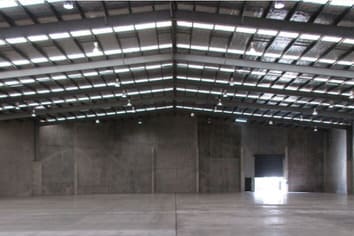 What are my obligations at the end of my Commercial Lease?
There are a number of standard form leases commonly used in New Zealand, however these have been updated over the years and many have been amended to take account of the specific agreement between the parties and the individual characteristics of the building. As a result, reinstatement and make good obligations can vary substantially from one property to another. That said, most leases require the Tenant to remove their possessions along with any alterations, and to return the property in a specified condition. This may be subject to fair wear and tear, or limited by a Premises Condition Report, but there are often separate obligations relating to decorations and floor coverings. In order to minimise unnecessary cost it is recommended that specific advice is obtained on reinstatement obligations well in advance of handover.
What is Technical Due Diligence and how can it help?
Technical due diligence on commercial properties can take many forms, but essentially it is the inspection and reporting on a building prior to purchase, or on specific parts or elements within a building. This process is in support of the legal due diligence process and any valuation advice that may be required. Generally a Building Surveyor will lead the process but may assemble a team of sub-consultants to advise on specific areas, such as structural, mechanical, electrical, fire, and acoustics. The survey will normally cover significant defects to the structure, fabric, finishes and grounds, along with a review of available construction documentation. Due to the short time scales the survey will not normally include intrusive investigations or specialist testing, and minor repairs are generally excluded. The survey report will identify visible defects and key considerations, along with appropriate guidance on maintenance and remedial works where required. In addition the surveyor will review the key statutory requirements around property ownership and occupation; this may include asbestos risks, building code compliance, accessibility, and energy efficiency. The report can greatly inform the potential purchase and identify key risks prior to acquisition.
What is the difference between Reactive and Proactive maintenance?Essentially the difference between the two is about anticipation. Proactive maintenance is an informed process where works are planned and budgeted ahead of time as part of a planned or long-term maintenance plan. This allows economies of scale by packaging works, as well as reducing down-time and disruption. Reactive maintenance responds to failures as they happen, and although some element of reactive maintenance will always be required to address damage or unexpected failure, it is generally more expensive. As a result many building owners develop a maintenance strategy for their buildings to minimise unexpected cost, particularly on key parts of a building or critical items of plant.