Top Auckland Valuer Gordon Edginton describes the impact of new Loan to Value Ratios on the Auckland Property Market.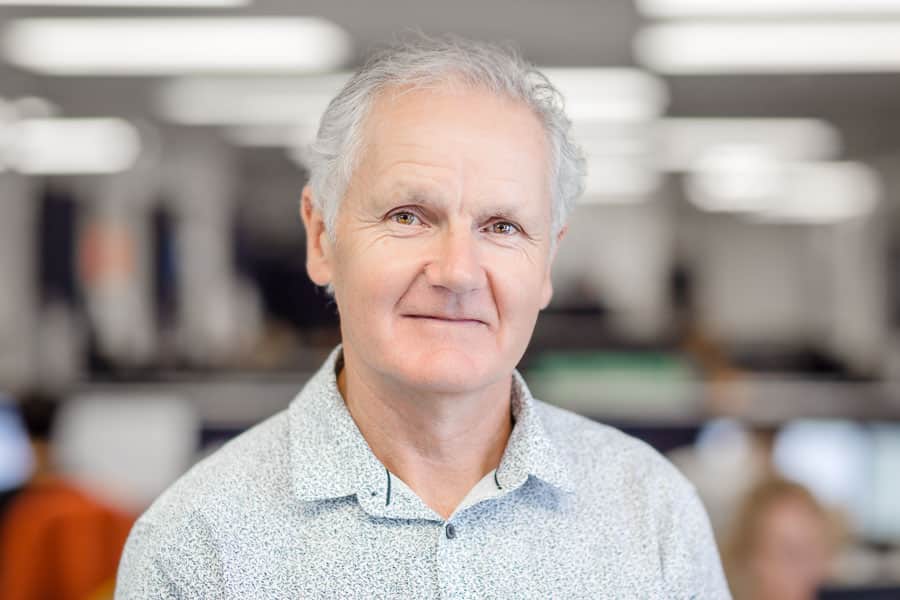 The new loan to value ratio (LVR) restrictions imposed by the Reserve Bank requiring an investor have a 40% deposit to buy an investment property which were imposed in July this year have had an almost immediate effect in slowing market activity.
Sales volumes for properties sold in August, September and October are down to 2,300 per month from the average monthly volume seen over the past three 'boom' years of 3000 sales per month. In past cycles, a figure of 3000 + sales /month in Auckland represents a booming market. Sales in the mid 2000 range reflect a 'steady as she goes' position, under 2000 is somewhat of a slump, and less than 1500 sales is a recession.
So the market has cooled a little this spring, probably solely on the back of the LVR handbrake. Something similar happened at the end of 2015 when the Reserve Bank imposed their initial round of LVR restrictions requiring a 30% investor and 20% home buyer deposit. Activity then slowed for 3-4 months over Summer. But, come February 2016, the market took off again. hence the latest round of restrictions.
Most probably, the same thing will happen this time around. Come early 2017, market activity is expected to start ramping up again until the next possible round of Reserve Bank intervention requiring even greater investor and first home buyer deposits. This slowdown is likely to be temporary. There are a number of reasons why there is no sign of a true, underlying slowdown:
Historically low interest rates are likely to stay low for some time. This ability for homeowners to service greater levels of debt has simply been transferred into larger mortgages and higher house prices. Rates will potentially be cut again, as the Reserve Bank has dropped the OCR to 1.75% giving confidence to borrowers to lock in more debt.
The availability of 'cheap' money from banks is behind much of the current price pressure.
Booming migration numbers of a net 70,000 gain in permanent long term arrivals. The soaring migration numbers put greater demand on housing as most migrants (60%) tend to settle in Auckland.
Migration flows to and from New Zealand are one of the major drivers of the housing cycle markets. Past booms in the mid 2000's and 1990's were directly linked to large net migration inflows. This boom has seen double the population growth of the past, but prices have only risen by 15% per annum.
A chronic housing shortage brought about by underbuilding of homes since the mid 2000's. This has been exacerbated by Auckland Council's red tape around resource consent procedures plus restrictions on land supply for housing. (Refer also to the article 'Watch this Space' on page 14 for more information).
It is estimated that Auckland currently needs 40,000 dwellings – and this is increasing as the population grows. Consents are only tracking around 9,600 in the last year: about half of what is actually needed to meet population growth.
Even if consent numbers rise dramatically from this level, there will not be enough builders and tradespeople to build the homes we need.
Investors chasing income and capital yielding assets for their retirement. Property is an easily understood and managed investment class. While rental returns are now very low (2.5% – 4% range), the upside of capital gain (10%-20% per annum) far outweighs this. Risks of a decline are low, and even so, in past declines, prices have only fallen 10%.
Auckland's median house price hit a new record of $868,00 in October, having softened a little through the winter months. This slight weakness through winter reflected the new LVR rules and slow down of activity.
While the market takes a breather it is possibly a good time to buy without the frenetic hype and bidding wars that have been seen earlier this year.
As 2017 will be an election year, the uncertainty stemming from this will hang over market sentiment later in the year and likely cause another slowdown in sales as occurred at the last election in 2014. An unfavourable result will cause market jitters.
But Auckland's pressing housing needs are not being met.  With booming migration and a supply shortage, prices are likely to continue to rise even on lower sales numbers. The rate of growth is slowing which is a good thing. Short of an economic collapse, major international failure, or more serious earthquakes, real estate still looks like a very safe bet.
For more information please email us on prendos@prendos.co.nz