With many kiwi businesses under pressure, both commercial landlords and tenants are looking for ways to cut costs. This is when lease reinstatement can become a contentious issue, as both parties look to get the best deal they can. We spoke to Prendos Building Surveyor Geoff Matthews and Director Sean Marshall about how engaging a building surveyor can help.
Across New Zealand, businesses of all sizes are feeling the financial impact of COVID-19. Over lockdown, an incredibly high proportion of commercial tenants paid a reduced rent or none at all – sometimes with the consent of landlords, but sometimes because the tenant simply refused.
"What this shows," says Geoff, "is that we have a lot of tenants potentially facing financial trouble, who could go into liquidation or downsize to smaller properties. For landlords, this may mean long periods of no rental income and the daunting prospect of a much more competitive letting market. With many leases coming to an end in these circumstances, things can get messy."
Lease reinstatement is where a tenant is required to reinstate the physical condition of the building to a certain standard upon lease end. Already a typically contentious and subjective area, financial pressures only exacerbate the situation and highlight the need for a neutral third party to assist.
"Tenants obviously want to cut costs. They're hoping to walk out of the building and not pay a cent towards reinstatement, while landlords want to get the maximum out of the tenant – whether financially or just by getting the building brought up to the best possible standard to re-lease. As building surveyors, we understand lease reinstatement terms and can independently assess a building's condition. We can be brought in to assist one party, or to mediate between both in order to reach some sort of resolution that is fair to both sides."
Prendos is often referred by agents and legal advisors to act on behalf of their clients. Sean says that in many cases they've seen landlords trying to take advantage of tenants in order to profit from lease reinstatement.
"In one recent case, a tenant had taken on a lot of liabilities when they signed the lease – I don't think they were legally advised at the time. The landlord was essentially trying to get a new building out of it; to turn the property into something it wasn't, and never had been. We spent a considerable amount of time going through the documents and visiting the site, and worked closely with lawyers to push back. It was clear that the landlord's surveyors were advocating for their client – which is OK to a degree, but this was way over the top. Whether you're advocating for the landlord or tenant, your job is to get them what they're entitled to in accordance with the lease and law, not to make them a profit."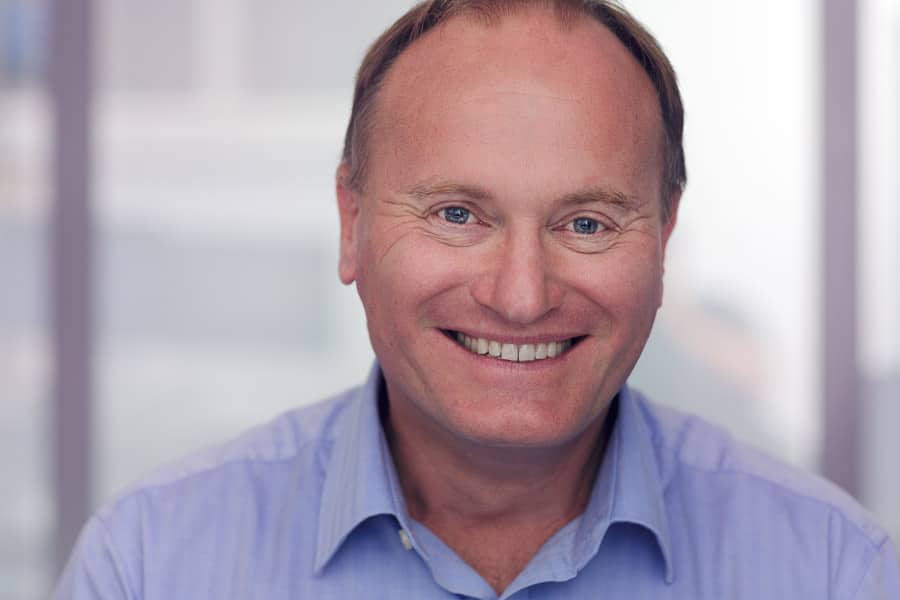 In another job, Prendos worked for the tenant of an industrial unit. The company acting for the landlord was trying to get $350k worth of 'make good' costs from the tenant. After investigating, Prendos assessed the claim to be worth around $10k, and they ended up settling for $25k.
"Overstated claims don't help anyone" says Geoff. "You'll lose your client's trust if you tell them they're going to get millions of dollars and they end up with just a fraction of that. What's disappointing is that I see qualified building surveyors trying things like this on, and they should know better. Lease reinstatement in New Zealand is still relatively new, and I think sometimes these overstated claims come from surveyors who are trying 'UK style' tactics, or taking assumptions without really reading or understanding the lease.
"Prendos is in quite a unique position in that we really are at the cutting edge of this discipline. There are probably only a dozen individuals in the country who you'd want representing you if you were going to arbitration on something like this – and quite a few of them work for Prendos."
Geoff says most New Zealand leases have clauses for fair wear and tear, so tenants are not required to return a building to a landlord in the exact same condition they received it.
"The landlord should not get a brand new building back; there's always an allowance for some sort of deterioration in the lease. However, you also find some tenants who think they can just walk away and leave the building in whatever state they like – which clearly isn't allowed either. Part of our role is to manage expectations. You're trying to find that middle ground, which can be difficult as there's always commercial pressures and more than one way of interpreting a lease clause or event."
Sean recalls one example where Prendos was appointed by the tenant with the consent of the landlord.
"What they wanted was a report that they could put on the table between them, work out who was doing what and agree on a figure. This collaborative approach allowed the tenant to exit the building at a reasonable cost, while the landlord received a fair 'make good' sum and avoided going into an arbitration situation."
"At the end of the day, you're not doing anyone any favours by forcing things into legal action, as a huge amount of money will be wasted on legal fees. We use our mediation, professionalism and soft skills to pursue a resolution – and that's why clients keep coming back to us. They know it'll get things progressed as far as possible by us, and it'll only go to lawyers if it really needs to. As chartered surveyors, and as a company, we need to maintain independence and integrity. It's a much better route to long term success."