When a commercial property lease comes to an end, the tenant is typically expected to reinstate the premises to an acceptable condition. But should landlords be able to profit from this opportunity, and what is legally required of tenants? We spoke to Property Law expert Michelle Hill and Prendos Building Consultant Sean Marshall about how to best manage lease reinstatement.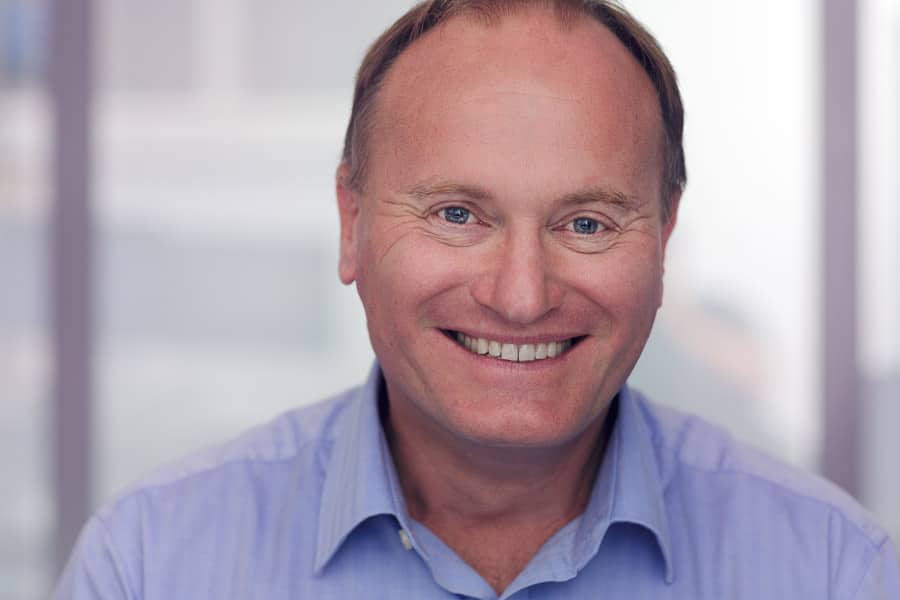 Most commercial leases contain specific maintenance and reinstatement obligations which the tenant must fulfil before lease end. Maintenance can include painting, decorating and keeping the premises in good order, while reinstatement includes removing anything installed since the lease began (such as partitions) and repairing any resulting damage.
Michelle Hill, Partner at national law firm Kensington Swan*, is a specialist in the area of commercial leasing and says the complexities of lease reinstatement can often lead to uncertainty on both sides.
"Lease reinstatement is seldom clear cut. Confusion arises not only from a lack of clarity around required standards, but from lease misinterpretation. There can be a number of different provisions in the lease documentation that are relevant, and there's a plethora of case law and legislation that set the legal framework for determining both parties' obligations. These three aspects (contract, case law and legislation) may apply regardless of whether the lease is a formal document or written on the back of a napkin!"
As a starting point, she says, a tenant's requirements are dictated by the specific wording of the lease itself.
"Depending on the bargaining position of the parties, some tenants are able to negotiate no reinstatement obligations as part of their lease terms at the outset, but this is not the standard scenario. Typically, the requirement is for the tenant to return the premises to the landlord in the same condition they received it at the commencement of the lease, except as to 'reasonable wear and tear'."
Michelle sees many cases where a landlord asks a tenant to do more than they are legally required. They will do a final check on the building, come back with a 'wishlist' of what they would like done and use that as the starting point.
"They sometimes have in mind what needs to happen to make the property suitable for the next tenant – rather than what's legally required. In some cases, the dollar figure between what landlords want and what tenants are legally required to pay can be vastly different. That's where we end up getting involved."
Building Consultant Sean Marshall agrees that lease reinstatement is not the time for landlords to profit.
"If Prendos worked with a landlord who was using the end of a lease as an opportunity to profit, we'd tell them they were working with the wrong company. Picking an over-inflated 'make good' figure out of the air is inviting a costly and time-consuming legal dispute, which is exactly what you want to avoid as a landlord."
So what's the best way to manage the lease reinstatement process? Michelle and Sean give us their top 10 tips for keeping on top of things throughout the entire lease life cycle.
#1. Get the legal framework right upfront
As a landlord, it's important to get the lease conditions right from the outset, says Sean.
"Be really clear around your expectations: what do you want your tenant to do at lease end and how prescriptive do you want to be about it? A vague lease can be more beneficial to the tenant and open up more opportunity for misinterpretation."
You can also decide whether the lease is backward or forward looking. Most leases require the reinstatement of the building to the condition it was in at the start of the lease, however a 'forward-looking' lease requires the premises to be brought up to a standard that's ready for a new tenant. You can also opt to include a pre-determined mechanism for resolving leasing disputes – something that's particularly popular with larger institutional landlords.
#2. Seek legal advice when signing up
Avoiding involving a lawyer in order to save money will most likely lead to more cost, time and stress in the long run. Even when you've simply signed a two-page document, you could be unwittingly bound by a whole lot more.
"Engaging a specialist property lawyer is about value, not cost," Sean says, "whether it's monetary value or peace of mind."
#3. Get a premises condition report
Lack of evidence can play a big role in lease disputes. When either party fails to get a premises condition report at the outset of the lease, it can be difficult to determine the tenant's obligations to 'make good' at the end – particularly when there's been a change of hands during the tenancy.
#4.  Rent Reviews
A rent review clause allows the landlord to change the contractually agreed rent to allow for inflation and market changes. It's important that tenants understand the frequency of the reviews and the amount of increase so they can ensure the lease remains affordable.
Where alterations are being carried out to the premises or the tenant's business that may enhance the market rent, the tenant may want to consider negotiating into their lease at the outset that this is disregarded when it comes to market rent reviews.
#5. Maintain good records
Both parties should keep a record of the premises' condition at the start of the lease and any changes that take place during the term – including alterations, remediation or maintenance work. As a landlord buying a property with a commercial lease already in place, your due diligence should include getting evidence of the building's condition at the beginning of the lease.
#6. Tenancy changes: do your homework
If a tenancy is changing hands, then as an incoming tenant you need to have a clear picture of the liabilities you're taking on.
"If an existing lease is being assigned, you're stepping into the shoes of the previous tenant," explains Michelle. "So, if they've completed fitout or other works, or damaged anything, you'll most likely be taking on their liability of fixing or reinstating it. This is different to a sublease situation – where the initial tenant remains liable under the head lease, and the subtenant is only liable for anything relating to their sublease period."
Equally, as a landlord, it's important to be careful when consenting to an assignment of lease. By doing so, you're generally acknowledging that there are no outstanding breaches – so if there are any unresolved  tenant maintenance obligations, you may find you've lost your right to insist on them.
#7. Be clear on responsibilities and timing
"If a landlord is entitled to complete some work, for example painting the building, they may need to claim outgoing costs with the tenant while the lease is still alive," Michelle says. "Once the lease comes to an end, their right to claim costs can be less certain. The wording in the lease is key."
When the tenant is obligated to do something as part of the lease contract, they are usually required to complete this before the lease ends. If they don't, they may be in breach and have to either pay for the landlord to complete the works, or request to 'hold over' the lease in order to complete the works themselves – in which case they'll most likely have to pay rent during this period.
There is also a difference between obligations a tenant is automatically required to perform, and those that are only triggered if a landlord requests them. If the tenant is only liable to do the works if the landlord has requested them, the landlord may have to request this before the lease ends.
#8. Plan your exit strategy
Whether you're a landlord or a tenant, you should allow plenty of time to think about what's required at lease end and what your strategy will be. You'll also need input from the right people.
An experienced building surveyor can accurately report on the condition of the building, while a commercial leasing law expert can help you understand your rights and options.
#9. Always go back to the lease
If both parties are acting reasonably and fairly, the landlord's lease reinstatement claim and the tenant's own assessment shouldn't be far apart and any negotiation should be straightforward. However, there can sometimes be a large discrepancy, in which case Sean says the starting point is always the wording of the individual lease.
"The lease may say the tenant's repainting obligation shall not be absolute but rather subject to fair wear and tear from reasonable use. Agreeing the price per metre of paint is a different matter to whether it needs to be painted in the first place!"
#10. Arbitration
If the parties can't reach an agreement, leases often require that the dispute be referred to the arbitration process. However, Michelle says parties often end up settling before things get to that point.
"When one party sees the other is serious and prepared to take things to arbitration, it can spur them to put forward a more reasonable offer. At the end of the day, both landlords and tenants want a smooth lease reinstatement process, so it pays to manage things carefully and sensibly."
Frequently Asked Questions
Can a landlord enter a tenanted property to complete works a tenant should have done?
Only if they have an express or implied right to do so. Usually they can access the premises to carry out works they're entitled to do as a landlord. If the tenant has failed to complete works they were required to do, this is a contract breach but does not typically give the landlord the right to access and complete the works themselves.
If the landlord intends to demolish a building after lease end, is the tenant still obliged to make good?
The starting point is always the contractual agreement. Regardless of future plans the landlord is entitled to what was agreed at the start of the lease. However, if the tenant can prove the landlord definitely won't suffer any loss through their not complying with the obligations, there may be an argument that the tenant isn't required to perform the full extent of their obligations.
Is a tenant entitled to ask for invoices to prove costs incurred by a landlord?
Yes absolutely, because they're assessing the accuracy of the landlord's damages claim. It's a matter of arriving at a 'fair and reasonable cost' to reinstate the building to the required specifications.
*In early 2020, Kensington Swan is scheduled to combine with Dentons (www.dentons.com), the world's largest law firm, meaning they can support your organisation wherever you operate.
Article Headline:

How to Navigate the Murky Waters of Commercial Lease Reinstatement
Article Description: When a commercial property lease comes to an end, the tenant is typically expected to reinstate the premises to an acceptable condition. But should landlords be able to profit from this opportunity, and what is legally required of tenants? We spoke to Property Law expert Michelle Hill and Prendos Building Consultant Sean Marshall about how to best manage lease reinstatement.
Image URL: https://prendos.co.nz/wp-content/uploads/2019/12/Commercial-lease-reinstatement.jpg
Image Width: 2048
Image Height: 536
Publisher Name: Prendos NZ LImited
Logo URL: https://prendos.co.nz/wp-content/uploads/2019/05/prendos_horizontal_rgb.jpg
Logo Width: 805
Logo Height: 152