For most of 2019 we have seen subdued sales and prices in our largest city: a 'buyers' market'. But could recent renewed activity and a spike in prices herald the start of the next upswing?
There's no question the Auckland property market has been in the doldrums for the past nearly three years. 2019 sales volumes were down another 10% at under 2,000 sales per month, and days to sell sat at a very lengthy 46. Prices had also started to slide, with an average fall of 2.7% across the region, a median price in Auckland of $850,000 (REINZ) and a Corelogic average value of $1m. However, Prendos Valuations expert Gordon Edginton says the last three months have seen a strengthening in sales and prices.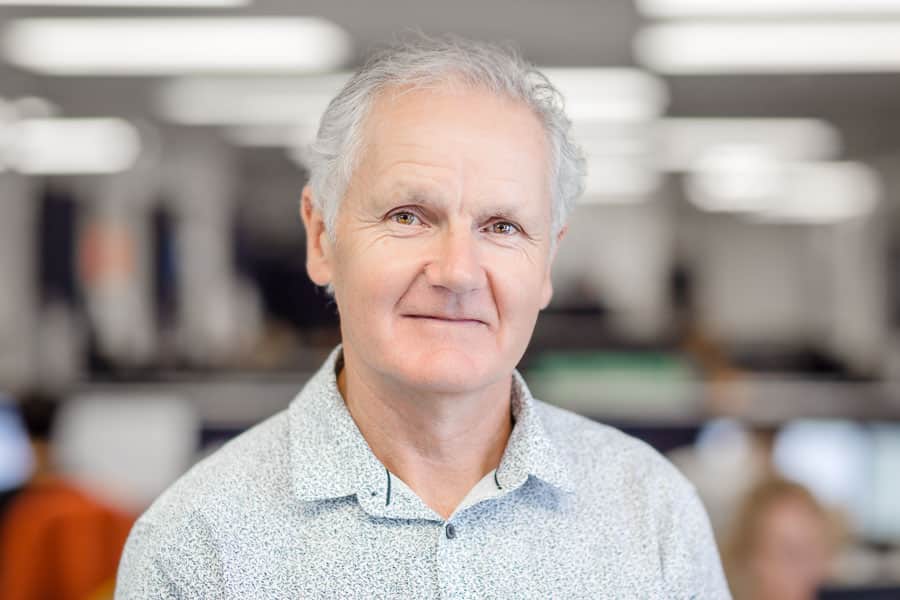 "Sales volumes are up to 2,335 for November, which is an increase of at least 15% from earlier this year. Days to sell have also dropped to 35, which is a big improvement and better auction clearance rates are evident. The REINZ median price jumped to $885,000 in November 2019, a rise of 4.1% and a new record for the region. Equally, the Corelogic average value is up to $1,038,500 – a rise of 3.85%."
Given our previously high prices and affordability constraints, this relatively quick turnaround in prices is unexpected. Equally though, Gordon says, there are good reasons why prices have not fallen more.
"There are stimulatory factors in play that have helped underpin the market. Population growth continues as net migration sits at near record levels. Interest rates are at record lows and likely to fall further, and long term low interest rates are firmly cemented in place. We also have a sound Auckland economy that will continue to grow, with large infrastructure projects underway, a major housing and construction boom, unemployment at very low levels and rising household income. On top of this, the threat of Capital Gains Tax is gone and initiatives such as KiwiBuild have failed to build enough houses to match past population growth. All of this is encouraging market activity and price growth."
The stagnation that prevailed over the last two years comes down largely to the effects of Government regulations and Reserve Bank LVR rules, which he says can't be understated.
"A raft of new legislation recently came into play, including taxation rules (the five year bright-line test and ring fencing tax losses), banning foreign buyers (except Australians and Singaporeans), and amendments to the Residential Tenancies Act – including insulation requirements and the drive toward healthier, safer homes. A significant array of further possible amendments to the Residential Tenancy Act have been floated – all of which are tenant focused and will undoubtedly deter some existing or would be landlords."
The coming months will also see housing insurance become more of an issue, as risk based pricing is fully bedded in.
"Those with homes in high seismic risk areas or in locations at risk of rising sea levels and coastal erosion will find insurance harder to obtain or very expensive. Self insurance will be inevitable, but this won't sit well with banks if there is a loan involved. People need to be wary of multi-unit blocks, apartments and coastal assets."
All in all, Gordon says the signs tentatively point to the property slump coming to an end, and an upturn, for now, seems to be underway.
"I predict a steady Auckland market, but I'm sceptical as to whether the recent price lift will last. Policy changes and regulatory settings will act as a major headwind. Coupled with already high prices and affordability constraints, property values are not likely to take off any time soon. However a collapse in prices is equally unlikely as the constrained supply, high population growth and low interest rate environment continue to support demand."

First Home Buyers Vs Investors
While investors had eased back in the slump, they are now emerging as a dominant buyer group once again.
"Conditions look favourable for investors for two key reasons. Firstly, the very low interest rates support borrowing and equally offer a paltry return on money in the bank. Secondly, bank returns are far outstripped by an investment in property – both from rentals and now in terms of capital gain, which is still essentially tax free.
"However, an interesting development is that first home buyers have also become more active, with those purchasing their first home now making up 27% of the Auckland market by sales numbers. So, at a time of high prices, unaffordability issues, tight bank lending and LVR restrictions requiring first home buyers to have a 20% deposit, their share of the market is growing. The increased construction of smaller homes and units on smaller sites is providing a more affordable entry level house for first timers. These cheaper areas and more affordable homes look best placed in the current market."
Another relatively new property class that's popping up in greenfield subdivisions and older suburbs is multi-unit housing, which now makes up the largest proportion of house types being built – compared to the stand-alone home of the past. It seems, Gordon says, that housing types are finally starting to match demand.
"Smaller homes/sites and multi-unit projects are helping fill a gap in the market that had occurred as a result of developers building larger, more expensive homes to maximise the value of their section. Building consents are booming in Auckland as a response, but much of this work was planned or in the pipeline some time ago, so we may start to see fewer new projects brought to market. Talk of the Reserve Bank's plans to lower minimum deposit requirements to 15% will also boost demand but not necessarily supply. However, the Reserve Bank is unlikely to reduce the LVR limits any time soon, given the signs of an upturn in the market.
"New Zealand wide, the property market has been ticking along nicely. Nationwide values are up 8.3% outside of Auckland and some hotspots like Dunedin have seen prices skyrocket. Capital growth across the provincial centres has been strong as buyers seek cheaper housing."
Article Headline:

Has Auckland's Downturn Passed?
Article Description:

For most of 2019 we have seen subdued sales and prices in our largest city: a 'buyers' market'. But could recent renewed activity and a spike in prices herald the start of the next upswing?
Image URL: https://prendos.co.nz/wp-content/uploads/2019/12/Auckland-Property-Market-Report-2019-.jpg
Image Width: 1920
Image Height: 503
Publisher Name: Prendos NZ Limited
Logo URL: https://prendos.co.nz/wp-content/uploads/2019/05/prendos_horizontal_rgb.jpg
Logo Width: 805
Logo Height: 152